We're a friendly, qualified, human resources management team. We're here to support you and your employees in your business. Contact us to discuss how our outsourced HR Consulting can work for you and your team.
Happy and engaged employees = Profits.
Outsource your Human Resources Management to us
Do you run a business without an inhouse HR Management function?
If you do, you could soon run in to trouble with your team of employees. No HR Consulting, no HR services and solutions means you are running yourself too thin. Running a business with employees and no support is too much for anyone on their own, all the time.
If you run a business in Australia, you must follow the Fair Work Act. And the National Employment Standards. As well as keep up with regular changes to legislation. That is a lot, on top of running a business. So, speak to us about how we can provide you and your team with our experienced human resources management advice.
Read more about what a HR Consultant is and can do for your business when you outsource your HR in this article about what is a HR Consultant.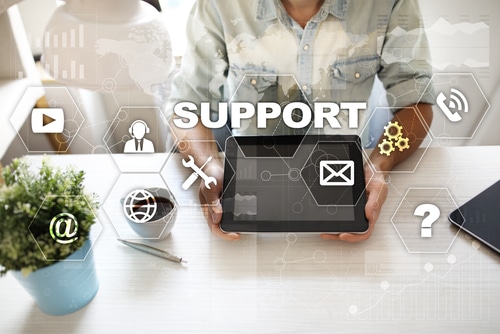 Want support to get your employees engaged in driving more profits in your business?
Outsource your HR to us. We don't offer a cookie cutter service. It's customised to your business needs.
Instead of having the head count and cost of an inhouse HR team, you could outsource your HR needs. King HR Consultants provide your business with professional customised HR Services. So, we act as your inhouse HR team, as an outsourced HR Consulting service. Customised to your specific business. You don't have to fit in with our model, we fit in with your business needs.
Providing support for you and your team with up-to-date HR products and services. Acting as a trusted adviser on employee issues with HR advice. So, you don't have to worry. And your team will flourish.
You can choose from a variety of options. It depends on what you and your business need. And on the size of your team and the types of issues you experience. All customised to suit your business and your needs, as well as your budget.
Options to suit your business needs now and in the future
Retained, in-house Human Resource Management function
We act as your internal human resources management department. We can install our Five Step Sequence into your business. It's designed to drive profits. And boost employee engagement. It'll also ensure your business complies with employment law in Australia.
The Five step sequence:
Create the right Culture linked to profit
Align the Team to the Culture
Manage by the Culture
Hire into the Culture
Continuous Improvement
But, don't worry we will customise it all to suit your business needs and you as the owner. There is no cookyie cutter approach so you don't have to fit in with us, we fit in with you and your business.
Choose from any of the following external HR consulting service options
Parts of the above on a project-by-project basis
One off special project
Recruitment, Selection and On-boarding Service
Mediating issues with employee/s
Performance management
Exit interview
Retraining
Grievance handling
Negotiation
Counselling
Bullying and harassment
Stress management and mental health
Position description clarification and mediation to focus on profitability
Difficult conversations
Job redesign
Employee Management tools and products available
HR Manual/Employee Handbook
Employment terms and conditions
Welcome letters
Letters of promotion
Warning letters
Policies and procedures
Reference and background checks
Work health and safety
Performance management and planning reviews
Salary and package reviews or benchmarking
Induction check lists and processes
Key performance indicators and Key result areas
Position descriptions aligned to profit
Exit interview procedures
Advice and consultation on ad hoc issues to ensure legal compliance
contact form
"*" indicates required fields
© 2022King HR Consultants | All rights reserved. |(ABN 72736821601) Privacy | Terms | Diversity