Save your precious time and let us hire your next team member for you. We will hire based on your unique business and values. To ensure we find the best fit for your culture and the existing team.
Our expertise in the hiring (recruitment) industry spans over ten years. Plus, five more in executive search.
We are your business partner with our recruitment service
We act as your business partner in the hiring process and look for the best fit candidate for your business. In contrast to a recruitment agency, we partner with you and your business. To find the best candidate to meet your needs now and in the future.
Long term, lasting relationships with our clients is what we thrive on, as well as our candidates. So, our approach is different. We thrive on ensuring we build lasting relationships.
We partner with your business for the long term, so we learn more about your business to find you the best staff. As Human Resources Consultants, we are not a typical recruitment agency.
Recruitment Agency Recruitment Service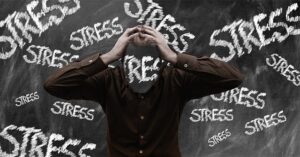 Recruitment Agencies charge 10-15% of the total salary including super to hire staff. So, a recruitment agency charge for average salaries between $60 and $80k, is between $6 and $12k plus.
Further, recruitment agents are quite often inexperienced (junior) and very sales focused. Recruitment agencies requires their agents to focus on the largest placement fee. They will also want to replace the person that you hire from them. So, they are not looking at the broader candidate field.
They are only looking at the ones they can move to your business and then replace. Recruitment agents must make significant placements. So, building a relationship with a person at the same agency is difficult to achieve.
Examples of the difference in our recruitment service 1
We deliver results at a fraction of the cost of a typical standalone recruitment agency. We offer a complete hiring solution not only recruitment.
For example, we recently hired a sales representative for one of our clients on a total package of $110,000. Over 100 applicants applied. We conducted telephone interviews and short listed 6 applicants based on experience. And the industry, and personal profile to suit the client.
We short listed two and negotiated on behalf of the customer. One candidate got the role.
We also provided detailed background checks. And terms and conditions of employment. So, the customer got a great new hire for $10,000 plus employment terms and conditions. Instead of $11,000 recruitment fee plus $2,500 for terms and conditions of employment.
Examples of the difference in our recruitment service 2
Hiring of a technical support person for a managed services provider. We charged the client $4,400. This fee included the recruitment time. A letter of offer, terms, and conditions of employment and background checks.
The customer told us they had tried a recruitment agent. The agent charged a $100 deposit plus a $4,000 placement fee. This did not include reference checks. Nor did it include a letter of offer or terms and conditions of employment.
Our Recruitment Service
We keep in touch with both customer and applicant throughout. Not only during the recruitment. Also, throughout the employment life cycle. On the first day we check the applicant arrived on time.
At the end of the week, we talk to both the applicant and the manager about how it is going. We keep in touch with both parties every month or so, to see how it's going.
If there are any issues we can act to mitigate and diffuse or replace the applicant if necessary. We have not had to replace an applicant to-date for over 10 years.
For you we provide value added services
Included in our recruitment service are terms and conditions of employment. Also, reference and background checks.
We can also provide any other human resources management products. Such as: HR Manual, Policy and Procedures. So, we provide your business with a complete human resources management service. As well as recruitment.
Continuity of relationships
If there are any issues, problems or troubleshooting required. We handle it all for you to meet a positive conclusion.
You can see why our customers work with us for many years. They either work with us for Recruitment. Or Human Resources Management Consulting or a combination of both.
Our recruitment service for you
Why not let us take on the time-consuming job of hiring your next star employee?  Call or email now to find out how we can help with your next great hiring experience.
Read some our recruitment testimonials