King Consulting Services
King Consulting is a hybrid Business Consulting Company providing HR and Management Consulting Services to grow businesses with their existing team to drive profits! Founded in 2010 by me, Sonia King with a vision to create profitable great places to work.

King Consulting Business Growth:
Our Framework and Five step strategy© for business profit improvement! Using Human Resources Management (HRM), Applied Positive Psychology (APP), Business Analysis and development methods the steps are 
Define Culture
Align all the Team to it
Managed by it
Hire Into it
Continuous improvement
Our complete business growth strategy can be delivered as a full project or in part depending on your business situation.
 We also offer HR Consulting Services depending on what your business needs.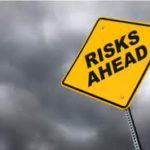 Trouble Shooting:
You can contact us to discuss specific issues your business is experiencing in terms of profit and performance or any human resources issues!
It could be one, some or all of the issues below:
A disengaged team or team member
Difficulty hiring the right team members
Lack of market penetration
Limited budget
Clarity of vision
HR products and services required to comply with the Fair Work Act and National Employment Standards
Disciplining and or performance management of employees
Independent consulting on employee matters and HR Management
There are many other areas that could be impacting your business performance. One of the biggest time saps is managing employees and ensuring compliance with the law.

Training:
We provide training in a number of areas pertaining to:
Business growth
Business Analysis, Development, Performance and improvements
Hiring and Managing a team
Human Resources Management (HRM)
Implementing business strategy
Performance management
Performance reward and recognition programs
Employee Engagement
Reward and Recognition linked to profit and performance
Setting and understanding the right business metrics to improve profit and performance
We can also tailor a training program to suit your business needs.
Discover whole new Growth Strategies and let us help you implement them today

Hire Into
Save your precious time and let us hire your next team member for you. We will hire based on your business mission, purpose, vision and values to ensure the best fit to your culture and the existing team.
How it works:
We consult with you on your needs
We write a job advertisement including the skills and personal profile to fit your team
You review the advertisement and ensure you are happy
We place the advert on the preferred platforms to attract the right candidates
We screen the applicants for best fit and provide you with a short list
Together we select a short list of three or so to interview by you
We interview with you and conduct reference checks and make an offer in consultation with you
This is a recruitment or hiring service based on either a time and materials basis or project fee, so there is no, nasty bill shock at the end of the project!
The Tool Box
We have a HR Consulting, Business Strategy, Management and Development tool box full of useful things such as:
Business profit and performance strategy
Employee Engagement, Management, Reward and Recognition
Human resources management (HRM), HR Consulting, Recruitment, Products such as policies and procedures, employment terms and conditions or contracts of employment, payroll assist and review for compliance
Risk assessment for work health and safety
Legal Compliance for FWA and NES
And soon to come:
How to video's
Podcasts
Webinars
Watch this space to see what we upload or subscribe to receive FREE resources

What our clients say:
"We engaged King Consulting in May 2015 to assist our business growth. The results have been outstanding! In June 2015 we had our best month on record and have had continuous business revenue growth month on month since, through to June 2016. We are excited to say this is one of our best business growth years to date!" Jim Roustas, Managing Director, Aerobolt
"King Consulting is a true asset to any organisation looking to improve their greatest assets, their (people). Sonia has a very real passion for people and performance, applies her knowledge and wisdom with rapid response, diligence, expertise, respect, grace and integrity. I highly recommend Sonia and her business King Consulting as a trusted adviser to any business wanting to increase performance and enhance their culture all while maintaining compliance with employment law!" Ursula Hufnagl, Managing Director, Chic Management