For your peace of mind, we offer you a FREE employment law compliance check and provide you with a report. You'll get a detailed compliance review of your business to identify your risks. Then we'll help you fix any problems.
We'll work with you to put together a plan to reach best-practice with your compliance and HR processes. And support you along the way. Encouraging you along the way and applauding you when you get there.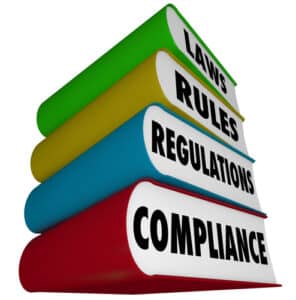 The employment law landscape keeps changing. So, it can be difficult to know if you're complying, with employment law in Australia. Also, to know if your practices and procedures are current. Especially if you don't have an in-house human resources management department. And expert knowledge of employment law, to guide your business. So, we have created an employment law compliance check. It's a diagnosis of what you have in place and what you might be missing.
You will get the following
We'll uncover areas that might be leaving your business open to threats. Anything that could expose your business to a fair work matter. A work health and safety concern. And any other areas of concern.
The report is confidential, easy to understand. We'll let you know the priorities of what needs to done. And we'll provide you with the tools to act.
HR Best Practice drives profits
You'll learn how to use HR best practice to drive profits in your business. Your employees will be more engaged. This will result in better performance. Happier employees are more productive. They're also more focused on your business success.
Take the first step to peace of mind. Book an Audit with us.
We conduct a review for compliance with the Fair Work Act. And National Employment Standards. We'll look at your existing HR processes. Work Health and Safety and employee management procedures for any gaps.
A report is prepared for you and emailed back to you with recommendation. It's easy to understand. And comprehensive. We'll deliver the report within 5 working days. It'll identify areas where you you're at risk. We'll tell you what you need to do to fix it. We'll also let you know how urgent it is. We'll also let you know what you're already doing well.
We'll create a plan for you. This will detail what needs action and by when. We'll guide you with a step-by-step process. And what needs to do first.
To make the changes we can work with you. And provide you with the support to install best practice. These processes and procedures will become an integral part of your business operations. They'll be your property. It'll drive the change needed for your business to be compliant. It'll also improve your business performance. And profitability. Also give you peace of mind.
A King HR Consultants Audit will give you the peace of mind you need. To know you're complying with employment law. And any changes you need to make if you're not. Plus, you'll have our support at every stage.
HR Compliance Audit
Book a detailed HR Compliance Audit for your business