About King Consulting HR |Attract Retain Enhance
About King Consulting HR | Attract Retain Enhance
About King Consulting HR | Attract Retain Enhance!
King Consulting Provides Human Resources Management Excellence specifically for small to medium size businesses!
We believe business is nothing without its people and the people drive its success.
Founded in 2010 as Human Resources Management Consultants with a difference. The difference is about being focused on driving profits to improve the economy and giving back through delivering on our values of respect + diversity + innovation by Sonia King. 
We can support businesses to deliver more value to their people, their customers, their community and ultimately the planet. Our vision is that our client and their businesses measure their success on how they positively impact the world around them.
Our Story
Since 2010, Sonia saw the need to provide support for businesses to unlock the value in their people and drive their business success. We have worked with some of the leading edge businesses in Australia to assist them through the transition to growing from small to medium and in some cases large organisations. We help them navigate the regularly changing employment law landscape as well as the ever changing nature of the way we do business today.  
We have award winning clients such as Aerobolt an Australian owned and established business who recently won the Australian Achiever Award for Customer Service. BrandsExclusive who were one of the first on line shopping clubs in Australia. We are recognised as Certified Practitioner of Human Resources by the Australian Institute of Human Resources.
The founder Sonia King is Degree qualified with a triple major from Sydney University and was an active participant of the Environment Matters student broadcast radio show while at University. She is a strong advocate for the environment and respect for all including the planet we live on.
We regularly fund raise for the betterment of our people and our planet. Our motto is: "think globally and act locally". Just a small thing like picking up plastic at the beach or in the gutter and disposing of it wisely, can make a huge difference.
Believing in a vision that every business can be a great place to work and profitable, she developed an HRM framework with a Five-Step Sequence© to drive profits with the existing team.
This sequence involves Human Resources Management HRM tools, applied positive psychology APP, Financial Analysis and other tools and techniques in Five logical steps. It begins with setting the foundation with the right culture aligned to profit.  Further, this Five-Step Sequence©, has been implemented in many different businesses and embraces the whole team in sharing the journey.
Furthermore, our clients have successfully implemented this strategy in their businesses. They are of various industries and sizes with results of on average 10 to 30 % growth in profits. Best of all we have happy, aligned teams all working together to achieve these results!"
Qualifications:
Sonia as the founder and Senior Managing HR Consultant holds the following qualifications:
Certified professional of human resources management  (CAHRI) with the Australian Human Resources Institute (AHRI), 
Degree qualified with a triple major in Psychology, English and Philosophy from Sydney University.
Furthermore, she is an accredited trainer and assessor with a TAE 40110.
In the media:
Sonia is a regular presenter at various business events such as:  Business Enterprise Network on Navigating Employment Law in Australia.
In print, she has been quoted in the Australian Law Society Journal.
Recently interviewed on ABC radio about Key Performance Indicators.
A regular writer on tips, tools and techniques to help business to drive profits through their existing team.
√ Read interview tips and techniques for employers
√ Human Resources Management Drives Profits
√ Human Resources Consultants prevent FWA Fines
You can read our full blog  here.
Our Mission: "To make your business profitable and be a great place to work and contribute to our society and planet!"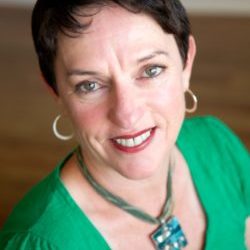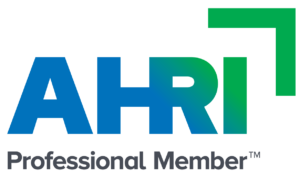 "Your team can be your greatest assets or greatest liabilities. Let's empower your team to drive profits to grow your business!"
"King Consulting helped our business revenue grow by 43% every month since we engaged their services in May 2015! We are now expanding our team and territories!"