About King Consulting HR & Recruitment | Attract Talent to Add Value to your business
About King Consulting HR & Recruitment| Attract Talent to Add Value to your Business
About King Consulting HR & Recruitment | Attract Talent to Add Value to your Business!
King Consulting Provides Human Resources Management & Recruitment Excellence supporting businesses to drive profits through your team!
We believe business is nothing without the right people to drive success.
Founded in 2010 as Human Resources Management & Recruitment Consultant with a difference. The difference is about our focus on driving profits to improve the economy and giving back through delivering on our values of respect + diversity + innovation by Sonia King. 
We can support businesses to deliver more value to their people, their customers, their community and ultimately the planet. Our vision is that our client and their businesses measure their success on how they positively impact the world around them.
Our Story:
Since 2010, Sonia saw the need to provide support for businesses to unlock the value in their people and drive their business success. Working with some of the leading-edge businesses in Australia assisting in their transition from small to medium and in some cases large organisations.
Supporting them with Recruiting the right staff to assist in the growth. Assisting with navigating the regularly changing employment law landscape. Further, enabling business to innovate to keep up with the ever-changing nature of the way we do business today.  
We have award winning clients such as Aerobolt an Australian owned and established business who recently won the Australian Achiever Award for Customer Service. BrandsExclusive who were one of the first on line shopping clubs in Australia. We are a recognised Certified Practitioner of Human Resources by the Australian Institute of Human Resources.
The founder Sonia King is Degree qualified with a triple major from Sydney University and was an active participant of the Environment Matters student broadcast radio show while at University. She is a strong advocate for the environment and respect for all including the planet we live on.
We regularly fund raise for the betterment of our people and our planet. Our motto is: "think globally and act locally". Just a small thing like picking up plastic at the beach or in the gutter and disposing of it wisely, can make a huge difference.
Believing in a vision that every business can be a great place to work and profitable, she developed an Employee Management framework with a Five-Step Sequence© to drive profits with your team.
This sequence involves Human Resources Management HRM tools, applied positive psychology APP, Financial Analysis and other tools and techniques in Five logical steps. It begins with setting the foundation with the right culture aligned to profit.  Further, this Five-Step Sequence©, has been implemented in many different businesses and embraces the whole team in sharing the journey.
Furthermore, our clients have successfully implemented this strategy in their businesses. They are of various industries and sizes with results of on average 10 to 30 % growth in profits. Best of all we have happy, aligned teams all working together to achieve these results!"
Qualifications:
Sonia as the founder and Senior Managing HR Consultant holds the following qualifications:
Certified professional of human resources management (CAHRI) with the Australian Human Resources Institute (AHRI), 
Degree qualified with a triple major in Psychology, English and Philosophy from Sydney University.
Furthermore, she is an accredited trainer and assessor with a TAE 40110.
In the media:
Sonia is a regular presenter at various business events such as:  Business Enterprise Network on Navigating Employment Law in Australia.
In print, she has been quoted in the Australian Law Society Journal.
Recently interviewed on ABC radio about Key Performance Indicators.
A regular writer on tips, tools and techniques to help business to drive profits through their existing team.
Take a look at some examples below:
√ Interview tips and techniques for employers
√ Human Resources Management Drives Profits
√ Human Resources Consultants prevent FWA Fines
You can read our full blog  here.
Our Mission: "To make your business profitable and be a great place to work and contribute to our society and planet!"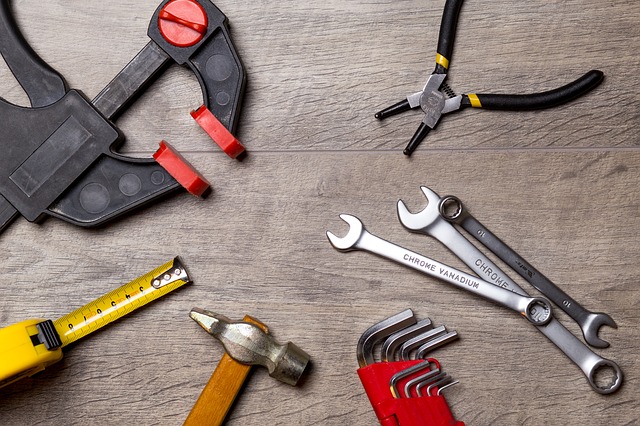 Resources and in the Media
The tools your business can use from our tool box of services in HR Consulting, Business Strategy, Management and Development:
Business profit and performance strategy

Employee Engagement, Management, Reward and Recognition

Human resources management (HRM), HR Consulting, Recruitment, Products such as policies and procedures, employment terms and conditions or contracts of employment, payroll assist and review for compliance

Risk assessment for work health and safety

Legal Compliance for FWA and NES
Free resources and soon to come:
Webinars
Watch this space to see what we upload or subscribe to receive FREE resources
What our clients say:
"I am the owner of a busy and growing, managed service provider in technical support to small and medium size businesses.
We were having some difficulty employing people with the right technical skills and equally important the right personality to liaise with our clients. We enlisted the assistance of King Consulting HR due to a lack of time to do it all ourselves.
We worked with Sonia of King Consulting HR to write the position description and the advertisement.
Many applicants had good technical skills, but lacked the patience, friendliness, professionalism and the right attitude required to work with business owners.
Sonia brain stormed with us, even giving up Saturdays due to our work load, to come up with alternative solutions.
She suggested, and we agreed, to go down the path of hiring someone with the right attitude and aptitude for technical support and train them.
Sonia set up the whole process for us with apprenticeships NSW and ensured we were legally compliant with Fair Work as well.
We employed a trainee who is outstanding in dealing with clients, she has the right attitude and has an aptitude for technical support. She is studying IT in the evenings and we are training her on the job.
We are so far, delighted with this approach. We did not have the time or knowledge of the intricacies of employment law to be able to do this ourselves. I highly recommend Sonia and King Consulting HR to assist business owners with any matter relating to employing people and complying with the law. She also provided us with employment contracts with legal terms and conditions that comply with Fair Work.
Sonia saved us time and removed the headache and frustration out of the process of hiring. King Consulting HR are now providing our business with support in all our Human Resources Management."
Robert Eyles Director of Grey Matter Solutions
"We engaged King Consulting in May 2015 to assist our business growth. The results have been outstanding! In June 2015 we had our best month on record and have had continuous business revenue growth month on month since, through to June 2016. We are excited to say this is one of our best business growth years to date!" Jim Roustas, Managing Director, Aerobolt
"King Consulting is a true asset to any organisation looking to improve their greatest assets, their (people). Sonia has a very real passion for people and performance, applies her knowledge and wisdom with rapid response, diligence, expertise, respect, grace and integrity. I highly recommend Sonia and her business King Consulting as a trusted adviser to any business wanting to increase performance and enhance their culture all while maintaining compliance with employment law!" Ursula Hufnagl, Managing Director, Chic Management
"After initially being engaged to provide a core HR function for the start-up, Sonia played a significant role in building a rapidly expanding workforce, developing a high-performance culture, and maintaining high levels of engagement in the dynamic business environment. I would highly recommend King Consulting HR."
"After so many years creating fun workplace cultures, Sonia has moved beyond personality questionnaires. She is a walking personality detector, who can put the right people together to get your business humming."
"Outstanding and quality service. King Consulting knows how to go above and beyond for their clients."
"I have known Sonia for a number of years and have always found her to have a very high level of honesty and integrity in the way she conducts herself and, in the work, that she performs. Her standards of professionalism are exemplary and her performance in managing human resources is extremely strong." Maralyn Kastel Managing Director, The Detail Devils Pty Ltd
"I would recommend Sonia to any leader in Corporate and Business banking looking to fill roles with the right people" Peter Schulze, St George Corporate Bank
"I've never experienced another consulting firm as good as King Consulting" Seeta Roy, brandsExclusive
"Sonia always goes the extra yard and I value her counsel and expertise highly" Bill Rooke, Regional Manager Lloyds International
"I am the Director of a specialist finance company and recently needed to clarify the remuneration and pay structure for my team as well as provide terms and conditions of employment that would provide both protection for the team and my business' intellectual property. I approached Sonia of King Consulting HR to provide me with this service and was impressed with the speed and accuracy as well as the clarity, explanation and consultation provided in delivering me with all that I needed and some extra information to help in complying with Australian law. I found Sonia to be very down to earth, genuinely helpful in making the whole process simple and straight forward and taking all the confusion out of the process. The return far outweighs the investment and I would highly recommend her service to any employer wanting piece of mind from a trusted adviser in complying with Australian work place law." Tim Konz, Property Finance Invest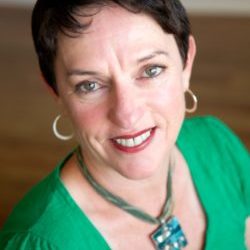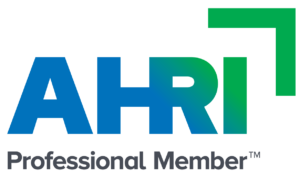 "Your team can be your greatest assets or greatest liabilities. Let's empower your team to drive profits to grow your business!"
"King Consulting helped our business revenue grow by 43% every month since we engaged their services in May 2015! We are now expanding our team and territories!"